LiuGong Celebrates Its 60th Anniversary and the Production of 400,000+ Loaders
19 December 2018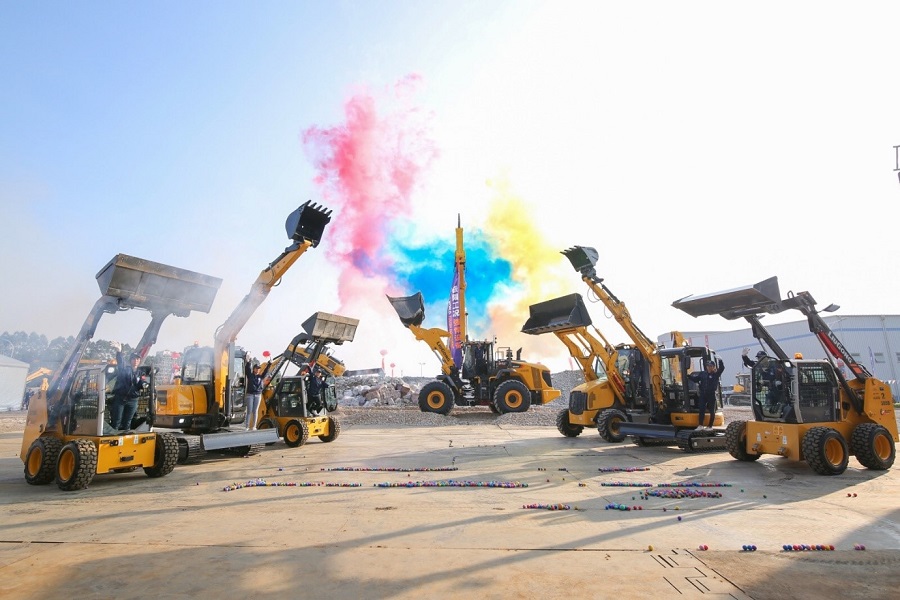 November 26, Liuzhou, China - Today, LiuGong's 60th Anniversary Celebration was held at LiuGong International Industrial Park in Liuzhou, Guangxi, China. Attendees included domestic and overseas customers, distributors, suppliers, government officials, shareholders, and stakeholders who have worked with LiuGong throughout its 60 years.
LiuGong, distributed in Western Australia and South Australia by McIntosh Distribution, also celebrated the production of its 400,000th wheel loader. The achievement was made through the unremitting efforts and proactive technological innovation of all LiuGong people in the past six decades.
Since 2000, LiuGong has been looking beyond its loader business and working on expansion of its product lines.
In April 2002, LiuGong successfully produced 899 loaders in one month, which was known as "899 Campaign", a huge leap of production at that time.
LiuGong has been building its global presence of 10 overseas subsidiaries, 9 overseas regional parts distribution centres and more than 300 distributors in over 100 countries. All LiuGong products and customers are supported by five R&D centres worldwide. Today, LiuGong produces products in China, India, Poland and Brazil.
LiuGong has never stopped investing in R&D, even during the most difficult years. A total of 19 product lines at LiuGong have been upgraded and 18 new products have hit the market, including a range of machinery for sugarcane planting, heavy-duty mining excavators and loaders, mining trucks, large dual-wheel cutters, smart manufacturing systems, and mobile compressors. LiuGong has evolved to be a global provider of total solutions. In 2016, LiuGong presented the world's first vertical lift wheel loader. And the new generation products of H-series loaders, E-series excavators, D-series rollers and motor graders, and C-series forklifts now are available all over the world and have been contributing more and more in sales revenue. A custom designed torque convertor was independently developed and manufactured for LiuGong's 8128H with many innovative technologies.
Looking Forward to a Centurial Company
LiuGong is committed to providing extraordinary construction machinery products and services to customers around the world. Our endeavor of developing first-class advanced technologies is a valuable asset to LiuGong's ambition to be a century-old enterprise in the world.