Seeding upgrade improves productivity, crops at Mannum
11 April 2017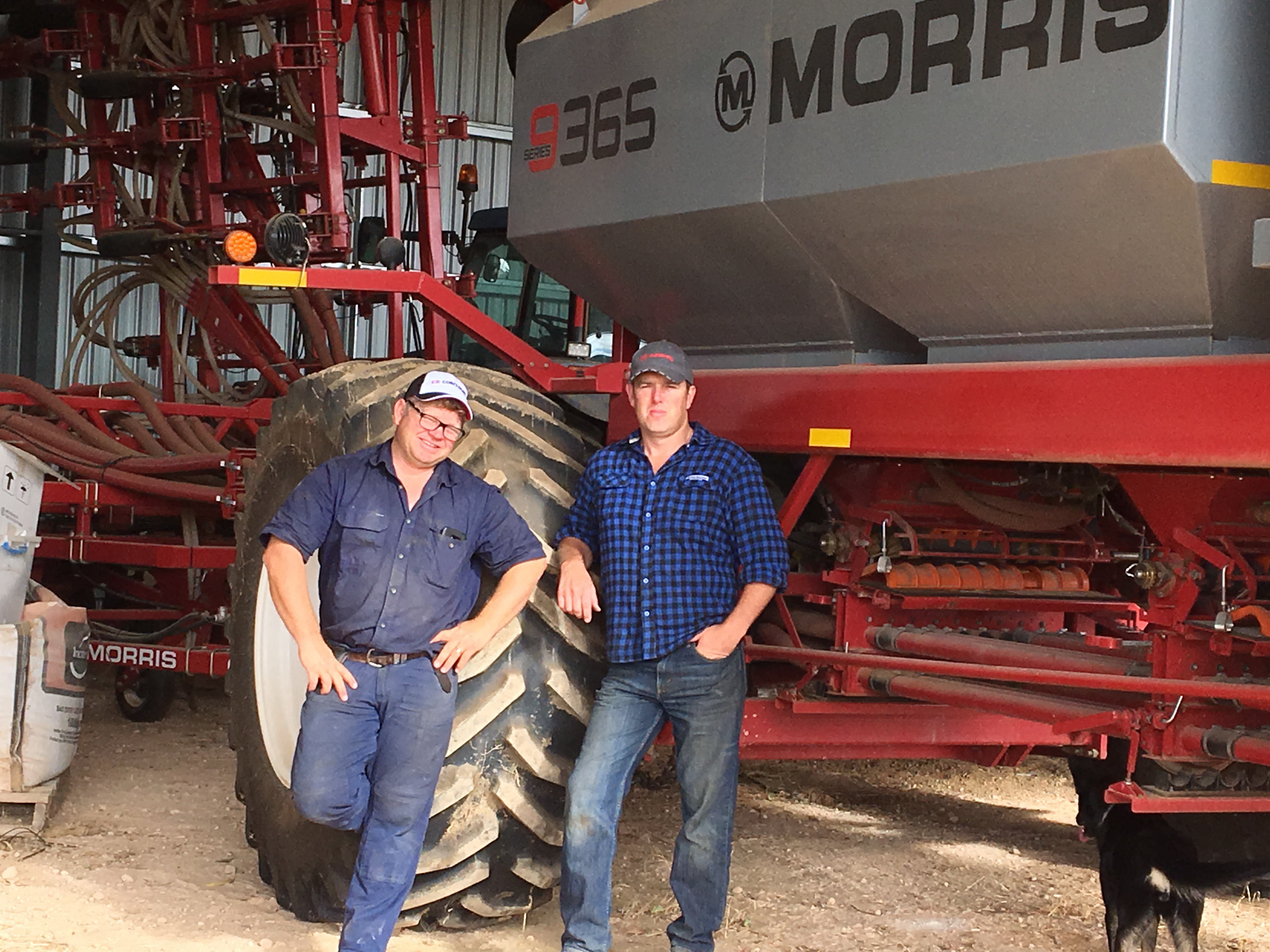 Originally published - 6 February, 2017
INVESTING in a new sowing rig has improved the timeliness and productivity of the Bormann's cropping operation near Mannum, while pushing their program a little harder and feeding crops more has also helped them collect a couple of local awards along the way.
Adrian Bormann and his wife, May, farm 1800 hectares, including leased and share-farmed land, at Sanderston, about 20 kilometres north-west of Mannum.
They grow wheat and barley predominantly, as well as vetch for hay, supplying local market demand, and they grew manola for the first time last year.
The Bormanns also run a small Merino and crossbred ewe flock and sow down vetch and oats for grazing.
"It can depend on the season whether we graze it, cut it for hay and/or harvest it,'' Adrian said.
The property comprises loam over clay and sandy loam over clay through to deep white sands and sand over limestone soils.
Adrian said they previously had the proverbial "road train'' to sow their crops, comprising a Horwood Bagshaw 10.5-metre Scaribar, 4000-litre cart, which they converted to 5000L, and tow-behind liquid fertiliser cart, which required an upgrade to a New Holland T8 420 front-wheel-assist tractor. However, for the past two seasons a Morris 15.3m C2 Contour drill and 9365 tow-between cart, which includes a 5000L liquid tank, has done the job.
Tyne spacings also changed from 26.25 centimetres (10.5 inches) with a Stiletto boot on the Horwood Bagshaw to 30cm (12in) with a RootBoot system for paired-row sowing on the Morris.
"Sowing on the shoulder and having the following press wheel is working well,'' Adrian said.
"It's a double shoot system that separates the seed and fertiliser and we are running liquid trace elements as well.''
He said the new rig had improved the timeliness of sowing, as they could now cover 60ha before refilling, compared with 25ha previously.
"We share-farm a lot of smaller paddocks and this means we don't always have to shift a lot of filling equipment. We can do them in one fill.''
The Bormanns purchased the Morris rig through local dealer, WD Lewis at Karoonda, which also had provided excellent service and support for the machine and other equipment on the farm.
Adrian said he was still "learning'' with the machine, but depth control and placement was good and had resulted in good germination and establishment.
"We are also learning what we can do in-furrow with liquids, including flutriafol in furrow. Zinc is also important here and is doing well.''
"Our soils are very variable and it is our hope that, with improved inputs, we can narrow the variability. We have done some variable rate sowing to help with the changing soil types as we seed. This is something we never would have been able to do before.
"Summer spraying is also allowing us to capture summer rainfall better and we are getting on top of grasses.''
Located in a 325-millimetre rainfall region, a good start to the season in 2015 and growing crops on vetch stubble enabled the Bormanns to take out the local Murray Plains crop competition with a 3.9 tonne/ha Mace wheat crop and a 1.6t/ha 44Y89 Clearfield hybrid canola crop.
"Vetch is becoming a key crop in our rotation,'' Adrian said.
For more information contact your local Morris Dealer.