Stainless Steel Now Standard on Morris 9 Series
12 July 2018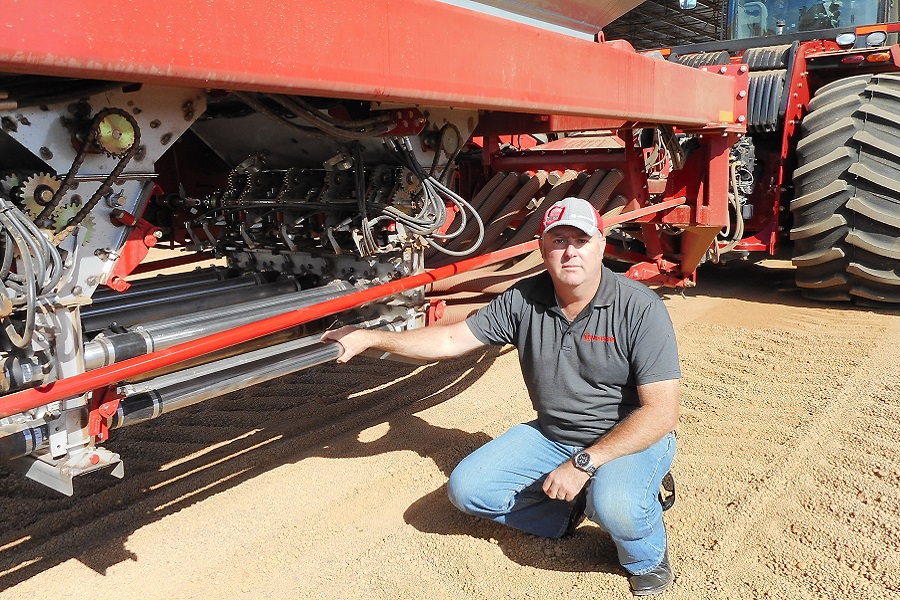 Stainless Steel Pipes Now Standard on Morris 9 Series
---
Eliot Jones, McIntosh Distribution, shows off the stainless steel distribution pipes that now come as a standard fixture on new Morris 9 Series air carts.
FARMERS investing in a Morris 9 Series air cart for the 2019 season can expect to see a little more shine on their new toy, with stainless steel distribution pipes now a standard fixture on the machines.
Eliot Jones with national distributor, McIntosh Distribution, said all distribution pipes running under the Morris 9 Series tank, which were previously painted steel, would now be stainless steel.
He said the change would help to avoid the potential corrosion from fertiliser that can occur with steel pipes, as well as offer better wear and longevity.
"With less build-up of seed and fertiliser dust, it will also allow better product flow through the distribution pipes,'' Eliot said.
He said the stainless steel was an added bonus as a standard item and would add some spunk to the Morris 9 Series carts, describing the look as "awesome''!